Race season has started!April 4, 2014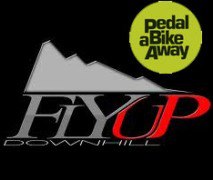 Race season is go! Last weekend the winter training and wet riding over winter all paid off for some, with the first round of the BDS along with the last round of the Forest of Dean Mini Downhill Winter series.
The Pedalabikeaway/FlyUp Team was out in force at both the events, giving some of the best presence we've seen and hopefully a great sign of things to come. Starting locally, the Forest of Dean Mini Downhill went down a storm. 200 riders turned up to race, and due to the BDS being on too the whole race had a great grassroots feel to it, ideal for any riders who are keen to get into racing.
Our new team member for 2014, Wayne Davies scored a second place in Masters, good enough for sixth place overall! Fenton Bourne also smashed it, taking fourth in Juvenile, a hotly contested category at the Mini Downhills.
The rest of the team road tripped to Antur Stiniog for the first round of the BDS. The track was brutal, taking down literally hundreds of riders through the practice sessions thanks to some slippery slate and some big rock drops. Unfortunately Liam Jones got caught in the crossfire and the race ended early on Sunday morning, when a crash right before a big rock drop saw a hospital trip and a few weeks off the bike. Get well soon Liam!
Luckily the weather stayed good for race runs, with Seth Barrett putting in a solid performance for 19th place, especially considering the track plays into the hands of the bigger, stronger riders. Pete Little clocked a solid 8th in Veterans, with a stacked field including ex World Cup racers Nigel Page and Tim Ponting. Charlie Hatton was looking fast all weekend, and proved to everyone that the winter training has paid off by beating the rest of the Youth field by 7.198 seconds to take the win for the day, as well as the prize for the biggest winning margin. Nice one Charlie!
The next race for the team will be the BDS rd2, at Fort William in a month's time.
Categories

Archives

Recent Posts