FlyUp distributes Carbocage…January 13, 2014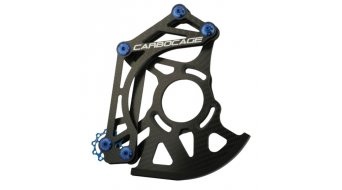 In case you hadn't heard, we've just secured the UK distribution for Carbocage chain devices.
Carbocage have been making chain devices in Germany since 2007. The devices have been put through rigourous testing at World Cup downhill and 4X races, by some of the world's best riders.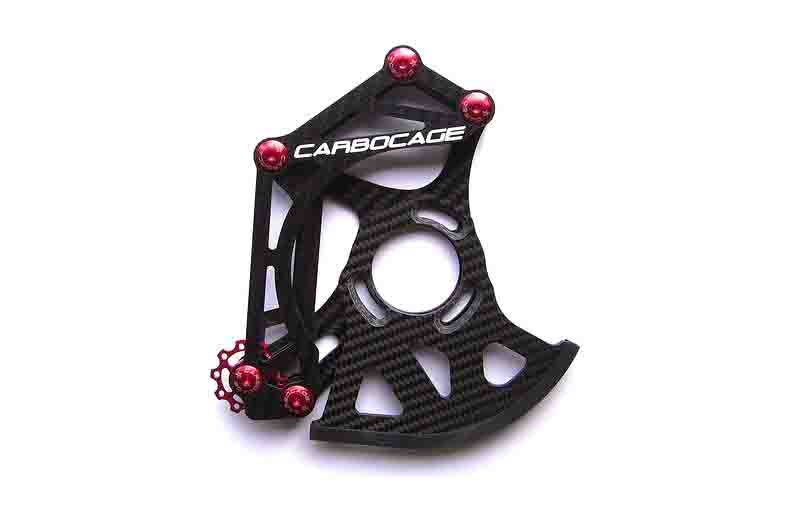 The lightest guide in the lineup weighs just 80g, while the downhill friendly guide complete with taco comes in at 148g.
All the guides are made in house in Germany from CNC cut carbon sheet. The benefits of using carbon sheet as well as it's light weight is the chainguide's ability to have a small amount of flex, returning to it's original position rather than bend, break or slip, meaning no annoying adjustments or riding downtime.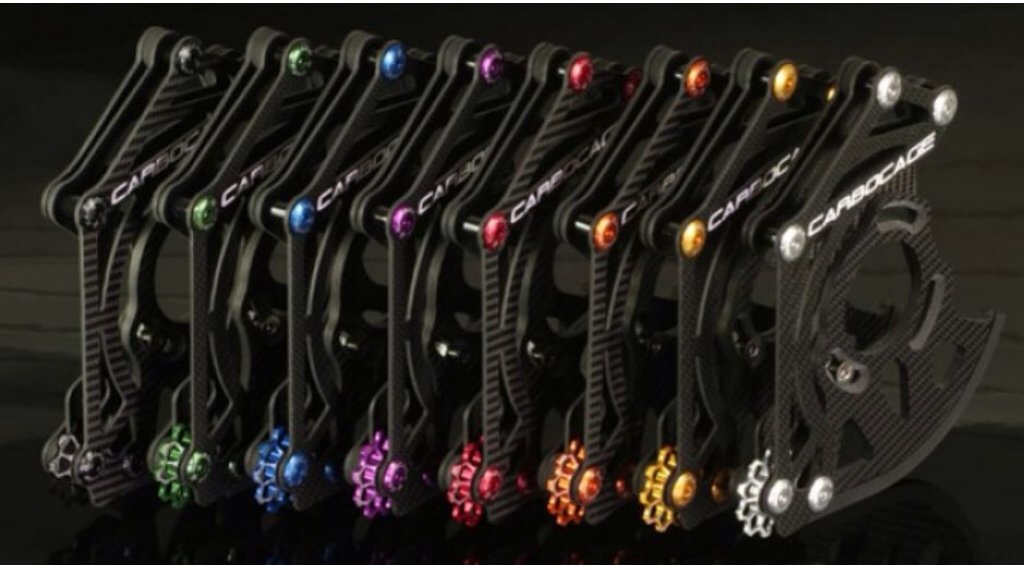 The downhill guides use a 5mm thick carbon taco, with an aluminium slip plate on the underside. The aluminium slides on impact rather than snagging, meaning those big smashes won't slow you down.
The guides are available in different guises for different size rings, with the option of a taco on all the guides too.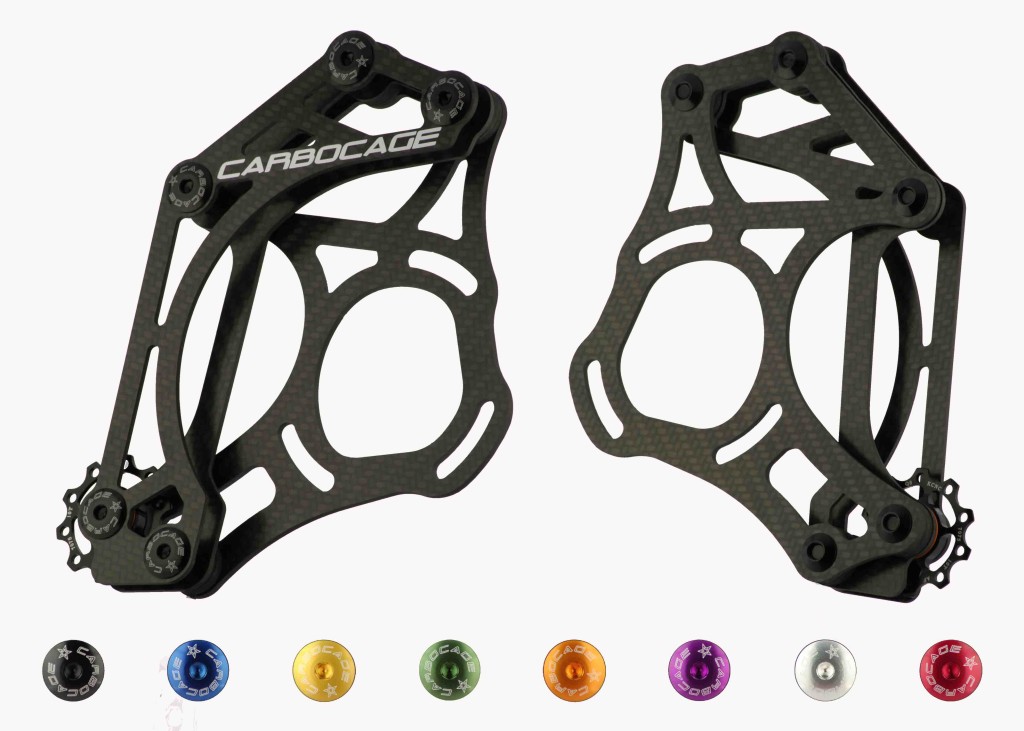 It doesn't stop at chainguides either. There are chainrings, jockey wheels, and chainring bolts too. The chainrings are single ring specific, available in a load of colours and come with bolts. 32-40t rings are available in even tooth sizes, with the rings all CNC machined with a load optimised design meaning the weights are crazy light. A 32 tooth ring including 4 bolts weighs in at 39g (33g without bolts). The bolts are included with the rings so no more scavenging for single ring spacers!
If there's anything you want that we don't have in stock, we can have it in a matter of days thanks to Carbocage's German efficiency!
Check them out in our shop here…
Categories

Archives

Recent Posts