WELCOME
We are the UK'S No1 Mountain Bike Uplift service. We cater for all abilities and the range of tracks available to uplift with us is huge. At the 417 Project on top of downhill runs we also offer riders Outdoor Dirt Jumps, 4 X, Dual Slalom, Indoor Dirt Jumps and the UK's 1st Velosolutions Pump Track.
Whatever you want to ride in the world of downhill Flyup has it all.
Currently operating out of:
The Cannop Cycle Centre in the Forest of Dean, Gloucestershire.
Flyup 417 Project Nr Cheltenham – Opening 14th March 2016
Gawton Gravity Hub Nr Tavistock Devon
The only way to guarantee your uplift space is to book online for a full day. If you would like a few runs or a half day these are only available on the day. On the day spaces are subject to availability and cannot be guaranteed.
CONTACT US ON: 01452 864036
info@flyupdownhill.co.uk
Featured Product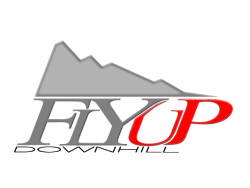 BUY
Gift Vouchers - Forest of Dean
Treat someone to a uplift day at the Forest of Dean
£30.00
Connect with us
Our regular emails are packed with great tips, advice and offers
Book your uplift
Flyup Blog